Sweet Capital
– fine food & more
Shop Concept and Picture Gallery
"Sweet Capital – fine food & more" offers travellers highlights from the culinary capital. In this concept we also place value on regional reference to our products and suppliers.
Click on the pictures for an enlarged view: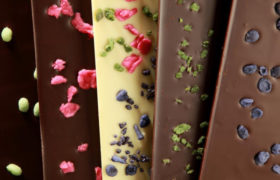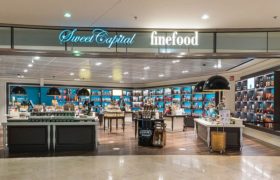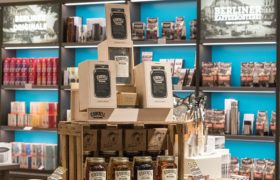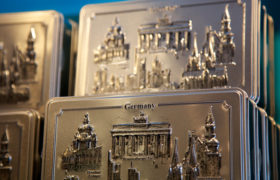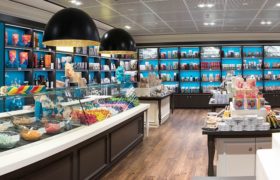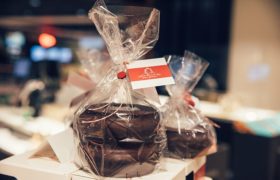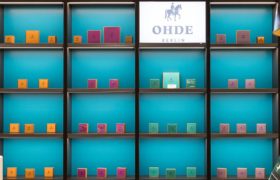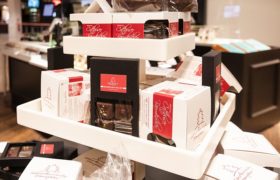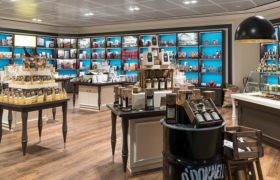 Description
Visitors can find delicious fine food as well as excellent chocolate products and experience the culinary capital Berlin. Alongside exceptional specialties and food accessoires, Sweet Capital offers delicacies from tradition-rich chocolate manufactories. By placing high value on regional traditional companies, we underline our declaration to our home and origin.
Delicacies are awaiting you in a welcoming atmosphere.